I thought it might be helpful for people following my guide for installing macOS 12 Monterey on Proxmox if I described my setup and how I'm using macOS.
Proxmox hardware specs
Motherboard: Asrock EP2C602
RAM: 64GB
CPU: 2 x Intel E5-2687W v2 for a total of 16 cores / 32 threads
Storage

ASUS Hyper M.2 X16 PCIe 4.0 X4 Expansion Card

Samsung 970 Evo 1TB NVMe SSD for macOS
Samsung 950 Pro 512GB NVMe SSD

38TB of spinning disks in various ZFS configurations
1TB SATA SSD for Proxmox's root device

Graphics

EVGA GeForce GTX 1060 6GB
AMD Radeon R9 280X (HD 7970 / Tahiti XTL) (not currently installed)
AMD Sapphire Radeon RX 580 Pulse 8GB (11265-05-20G)

IO

2x onboard Intel C600 USB 2 controllers
Inateck USB 3 PCIe card (Fresco Logic FL1100 chipset)
2x onboard Intel 82574L gigabit network ports

Case

Lian Li PC-X2000F full tower (sadly, long discontinued!)
Lian Li EX-H35 HDD Hot Swap Module (to add 3 x 3.5″ drive bays into 3 of the 4 x 5.25″ drive mounts), with Lian Li BZ-503B filter door, and Lian Li BP3SATA hot swap backplane. Note that because of the sideways-mounted 5.25″ design on this case, the door will fit flush with the left side of the case, while the unfiltered exhaust fan sits some 5-10mm proud of the right side of the case.

CPU cooler

2 x Noctua NH-U14S coolers

Power

EVGA SuperNOVA 750 G2 750W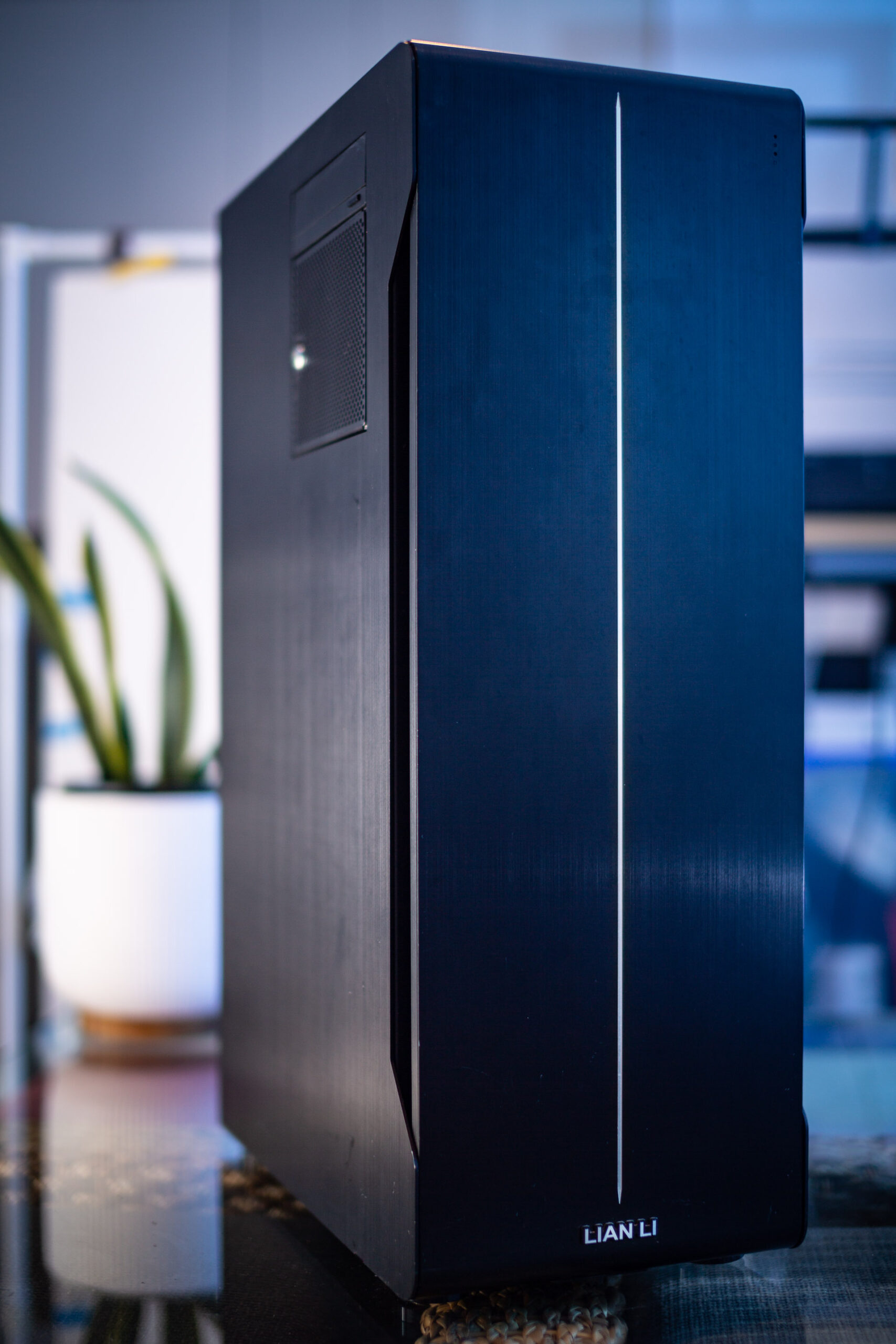 My Proxmox machine is my desktop computer, so I pass most of this hardware straight through to the macOS Monterey VM that I use as my daily-driver machine. I pass through both USB 2 controllers, the USB 3 controller, an NVMe SSD, and one of the gigabit network ports, plus the RX 580 graphics card.
Continue reading

My macOS Monterey / Proxmox setup